PE Pipe and PE Fitting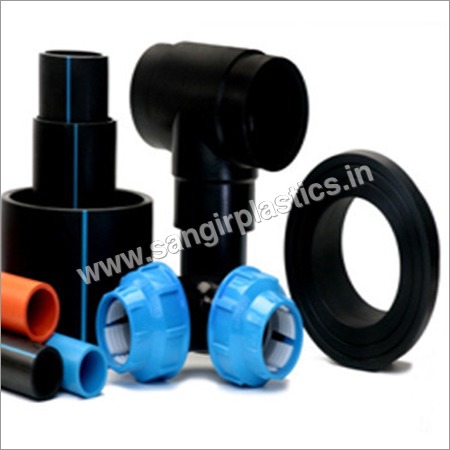 PE Pipe and PE Fitting
Product Description
Sangir manufactures polyethylene pipes of following as per national and international norms: ISO 4427; DIN 8074; EN 12201; IS 4984; IS 14151; IS 14333. Sangir manufactures its pipes from different grades based on customer requirements however, specializes in PE100 pipes from per-compounded black raw material. PE100 is considered as the strongest of all PE grades for piping and have maximum nominal bore for the same pressure rating for PE 80/63. According to international standard ISO 4427, an HDPE material can be certified as PE100, only if it passes 10,000 hours Long Term Hydrostatic Strength (LTHS) test extrapolated to 50 years to show that it has a MRP of over 10 MPa for a lifetime of minimum 50 years.
Features & advantages of PE:
Suitable for underground pipes through adjustment to local ground movement.
Impact-resistant and tough.
Thermal resistant Application possible between -40C & 80C.
Smooth internal wall Low blockage risk due to low deposit / residue effects.
Application in open air unrestricted through colouring with carbon black.
Lower cost due to relative long life.
Non conductive.
Suitable for transport of polluted waste water.
No condensation possible during short periods of cooling.
Easy installation using butt-welding and electro-fusion techniques.
Environmental friendly.
Homogeneous welded joints Pull tight and leak proof.
Prefabrication = Fast and cost-saving installation.
Light in weight = Cost saving in transport and handling.
PE piping systems, sheets and roto moulded products have versatile usage on several different industries from simple usage in agriculture to high end use in chemical industries.
Municipal
Marine / Dredging
Aquaculture
Ventilation
Industrial
Agriculture
Recreation
Geo Thermal Heating
Culverts
Float docks
Infrastructure
Electrical